What Makes Us Different....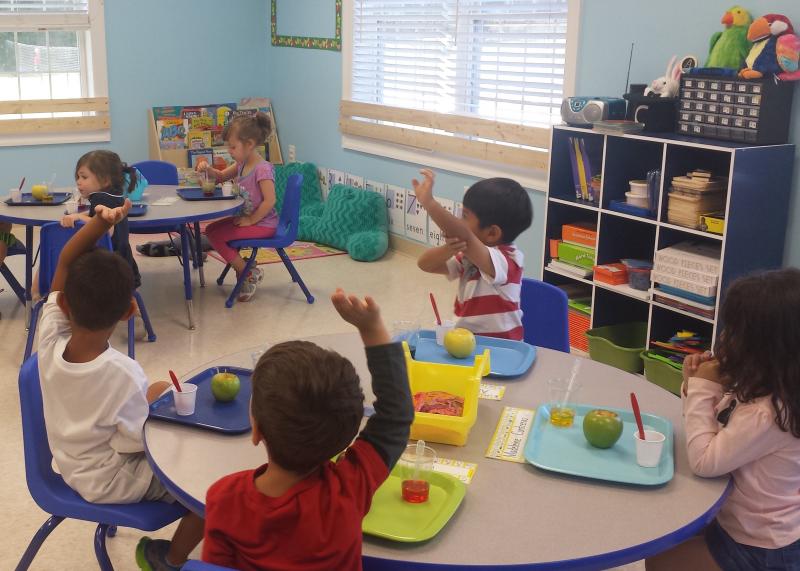 We provide educational services to children where we are far more than just care.
Our NY location proudly uses a research based, innovating, and engaging curriculum called The Creative Curriculum®, in our Infant, Toddler, and Preschool programs. The Creative Curriculum for Infant, Toddlers and Twos is implemented with the goal to build and implement a high-quality program, with a focus on responsive care and the routines and experiences that are so essential to the growth and development of children from birth to age 3. The Creative Curriculum for Preschool prepares children for success in school and in life with leading research-based whole-child curriculum built for early childhood educators.
Our CT location's curriculum is based on CT Early Learning Development Standards which serves as the foundation for supporting all young children, wherever they may live, play and learn.
Infants and toddlers will have teachers who are experienced, nurturing, compassionate, dedicated, and caring professionals. Preschoolers will have teachers with experience, expertise and having college degrees or actively pursuing a college degree. 
We separate into groups our preschool aged children enrolled in our preschool program. Three/four year olds are together as "Caterpillars" and four/five year olds are together as "Butterflies". Our curriculum and day is focused according to the age group, as this is an important key in a child's learning and socialization. We will not have children of different age levels in the same room. We believe in quality not quantity.
Our preschool programs prepare our students for Kindergarten. Our current New York center was acknowledged from school districts in the assessment of students that attended our preschool program and were moving into Kindergarten. Students who attended Blossoming Minds were positvely pin pointed in their performance on the assessment. We have been in contact with elementary school teachers who currently have our previous children where we received positive feedback on our previous students' learning and socialization.
We utilize our day to your child's maximum potential. We have a healthy balance of learning, socialization, play and quiet/busy time. We believe that our learning time is valuable and precious. We use our time wisely because we want the best filled day possible for our children. Our programs have a balance of child initiated and teacher directed structured learning, creative expression, and child initiated free play. 
Our setting creates the best learning experience attainable for our children. Our facilities are spacious, colorful, appealing, and clean for a stimulating learning environment.
Our NY location has our Infant/Toddler program located in one 3200 sqft building  and our Preschool, Before/After School, Summer Session located next door separately in a second 3200 sqft building. Both buildings have their own separate fenced in playground. Our
Our Southbury, Connecticut location is brand new construction that will be 8806 sqft all on one level. This brand new center will be designed utilizing the latest and most innovative concepts including a curriculum and environment that will stand apart to welcome all our families. 
The owners, Stephanie and Jaclyn, take great pride in our programs to keep our strong reputation in meeting the expectations of all of our families served. Our staff and curriculum are overseen to the upmost of standards. Our daily onsite Child Care Directors are confident leaders who set the tone for the entire operation of Blossoming Minds. Our Directors are responsible for overseeing Blossoming Minds to the highest quality to ensure our children have a safe and fun environment to learn, socialize and thrive in. Our Directors come highly regarded with experience and expertise to promote our center to the highest quality of standards.