*Coming September 2021 Blossoming Minds Will Be Using Creative Curriculum®*
Blossoming Minds preschool program currently uses Get Set for School® and Handwriting Without Tears® which are successful award winning curriculums that utilize the most relevant research about how young children learn. 
These curriculums provide consistency with child-friendly language and engaging multi-sensory activities for the youngest learners to the most advanced. 
Our specialized curriculums will help children build crucial readiness skills, develop a love for learning, and  have fun while learning!!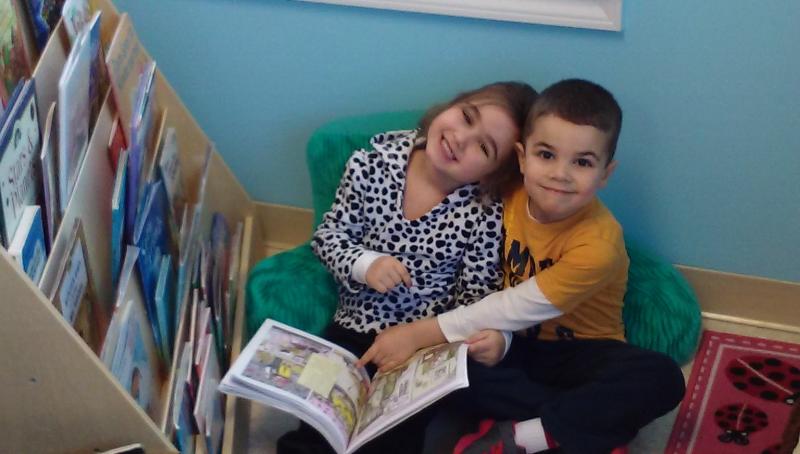 These developmentally appropriate programs are combined with expertise implementation from teachers holding degrees in education. This combination offered exclusively at Blossoming Minds will teach your child the necessary skills needed to begin Kindergarten and excel in school and beyond!
Get Set for School® is used in our Caterpillar Room for 3/4 year olds and consists of three programs: Readiness & Writing, Language & Literacy, and Numbers & Math. 
Readiness & Writing incorporates child-friendly teaching strategies such as using music and movement to bring lessons to life, and multisensory manipulatives to build fine and gross motor skills.
Language & Literacy actively teaches syllables, names and sounds of letters, words linked to content, new words in spoken language, how to respond to simple questions, and how to have discussions and share ideas.
Numbers & Math uses playful manipulatives, music, and rhymes. We teach counting, comparisons, spatial awareness, patterning, sequencing, matching, sorting, problem solving, and Pre-K geometry skills.
Handwriting Without Tears® is used in our Butterfly Room for 4/5 year olds. It incorporates hands-on activities and multisensory teaching strategies that build good handwriting habits early. The earlier we teach children to master handwriting, the more likely they are to succeed in school, and write with speed and ease in all subjects. It introduces children to lowercase letters earlier, provides added phonological awareness and fine motor skill building, and is developmentally sequenced to fit a nine month or year round Pre-K calendar.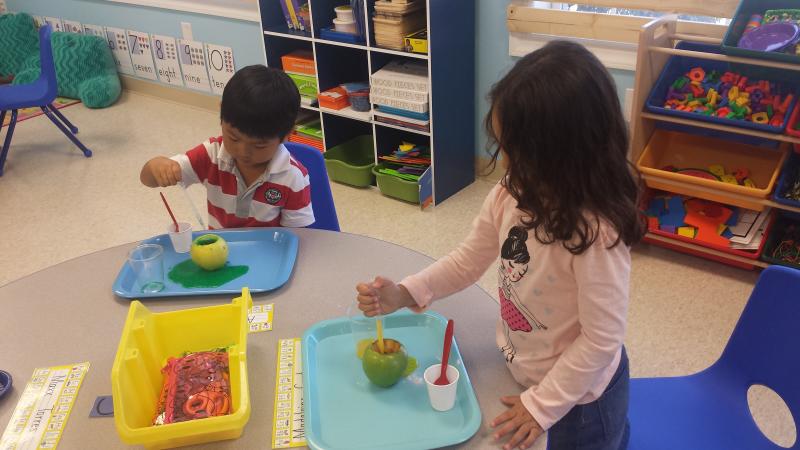 By singing and building letters, our students will learn to develop the important skills they need to print words and sentences. Our curriculum will teach grip, letter and number recognition, and capital and number formation.