2022 October's Edition of Southbury, CT Neighbors Magazine 
The Poughkeepsie Journal – July 20, 2012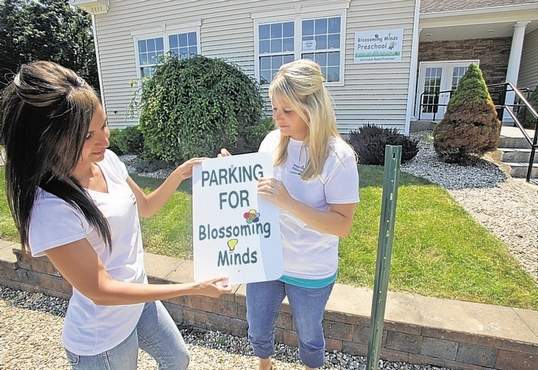 For Stephanie and Jackie, getting laid off was less an end than it was a new beginning. "It's always been in the back of my head, opening my own preschool," said Jackie, 28, a Fishkill resident and former elementary school teacher. Turns out, her friend and fellow teacher, Stephanie, 30, of Fishkill dreamed of owning a business, too, especially one that involved kids.
The women partnered up and established Blossoming Minds Preschool. The two former teachers decided they would put their own spin on the preschool environment. "I just think to have the drive and love for teaching that Stephanie does and that she was willing to find another path that she could do it, is wonderful. Jackie attends to children's care as if they were her own." As education professionals, they make all decisions for the center.
The Poughkeepsie Journal  August 20, 2012
To Stephanie and Jackie who are opening a new preschool in Fishkill's Brinckerhoff Professional Park — called Blossoming Minds. Both former elementary school teachers were laid off — and after a year of unsuccessful job hunting, the women joined forces to open a new business and establish the preschool, which is to open in September. This is called making lemonade when life gives you lemons. Kudos to these two go-getters, for taking matters of employment into their own hands.
Times Herald Record – June 24, 2012
Stephanie and Jackie decided to go back to teaching on their own terms after being laid off amid program cuts when the 2010-2011 school year ended and were told they were either overqualified or unqualified for other jobs. Their Blossoming Minds Preschool opens in September at the Brinckerhoff Professional Park in Fishkill. "This has been my dream for a long time," said Jackie, 28. "I think it was meant to be. We met each other teaching, and I said: 'Why don't we open a preschool?' We dove in head-first." "We can run it the way we think is best for the children and the parents," Stephanie, 30, said of a New York state-approved academic curriculum. They see their program as unique in the area and are confident of its success. "People are excited because we're bringing to the community something that's not being offered," Stephanie said.