The top priority at Blossoming Minds is always maintaining the safety of our children and staff to the upmost standards. We understand the concern of COVID-19, where we wanted to create this page to provide information on how we are keeping our Blossoming Minds family safe.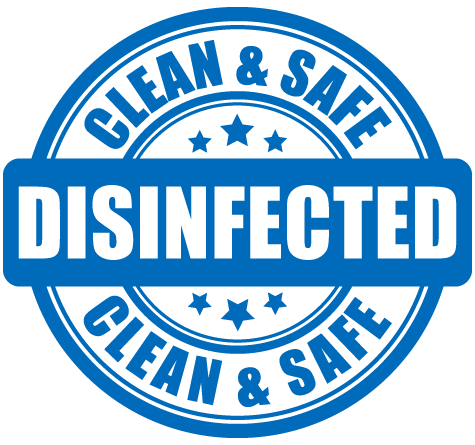 We are taking careful precaution to hygiene, sanitation, and operating procedures where we put into effect a rigorous system of cleaning and sanitizing, accompanied by thorough hand washing practices. Enhanced handwashing requirements have been implemented for all children and staff. Children and staff are expected to wash their hands upon arrival to our center, after outside play, before and after eating, after toileting, after diapering, after cleaning, after wiping noses, and intermittently throughout the day to ensure vigilant practice. All staff wear gloves during any feeding, diapering, and cleaning process. Gloves are removed, hands are to be washed, and new gloves are applied for each new process. 
Careful attention is maintained during all snack and mealtimes to eliminate cross-contamination of food items. All surfaces are washed and sanitized thoroughly before and after mealtimes. In addition, high touch surfaces are sanitized continuously. Materials that have been mouthed or contaminated in any way are removed from the program until they can be washed and sanitized. Materials that have been used by one group of children will be washed and sanitized before being used by the next group of children. Our team of teachers consistently rotate out toys to ensure a variety of play materials for our children. Masks must be worn by all adults whenever they are in our buildings.
A parent or guardian will be contacted immediately and asked to pick the child up as soon as possible.
Family members will be required to seek guidance from their child's physician to determine testing protocols.
The child may not return to the center until they have been symptom-free for a period of 10 days.
If they are tested positive for COVID, written documentation from their physician  is required before the child can return to our center. 
All parts of the day, including routines, learning activities, mealtimes, transition times, and outside times, reflect on adaptations we make to ensure safe measures are in place.
Our staff has been trained on the changes in procedure and new operating measures.
We ensure our families that with all of these new protocols, we still make for the upmost learning environment for the care of your loved one during these times. 
If you have any specific questions or concerns, please reach out directly to us.
Since guidelines are constantly changing, we are constantly updating protocols and guidelines.
NY LOCATION
Family members are asked to remain outside of the classrooms for drop off and pick up until further notice.
There is a foyer/vestibule area located in each of our buildings that prevents anyone from entering our classrooms.
As part of our check in through our Brightwheel app, parents of each child with complete a short screening process during check in. A body temperature check is also required by all our staff upon entering the classrooms.
Children and staff exhibiting a fever of 100.0 degrees will not be permitted to enter the building. Children and staff with symptoms of the Coronavirus will not be able to attend the center for 10 days, without written documentation from a physician that the child can return.
The same rules apply if any member of a child's/staff's household is diagnosed with COVID-19. We are strictly adhering to all the guidelines established by our local, state, and federal health authorities and the New York State Office of Child and Family Services.
In addition, we created a comprehensive list of protocol to ensure the health and safety of our children and our staff. In the event that your child exhibits symptoms of COVID-19 while at our center, they will be brought to an isolated space by a staff member who will wear gloves and a mask to minimize germ transfer.
CONNECTICUT LOCATION
Covid Guidelines following State of Connecticut will be posted.